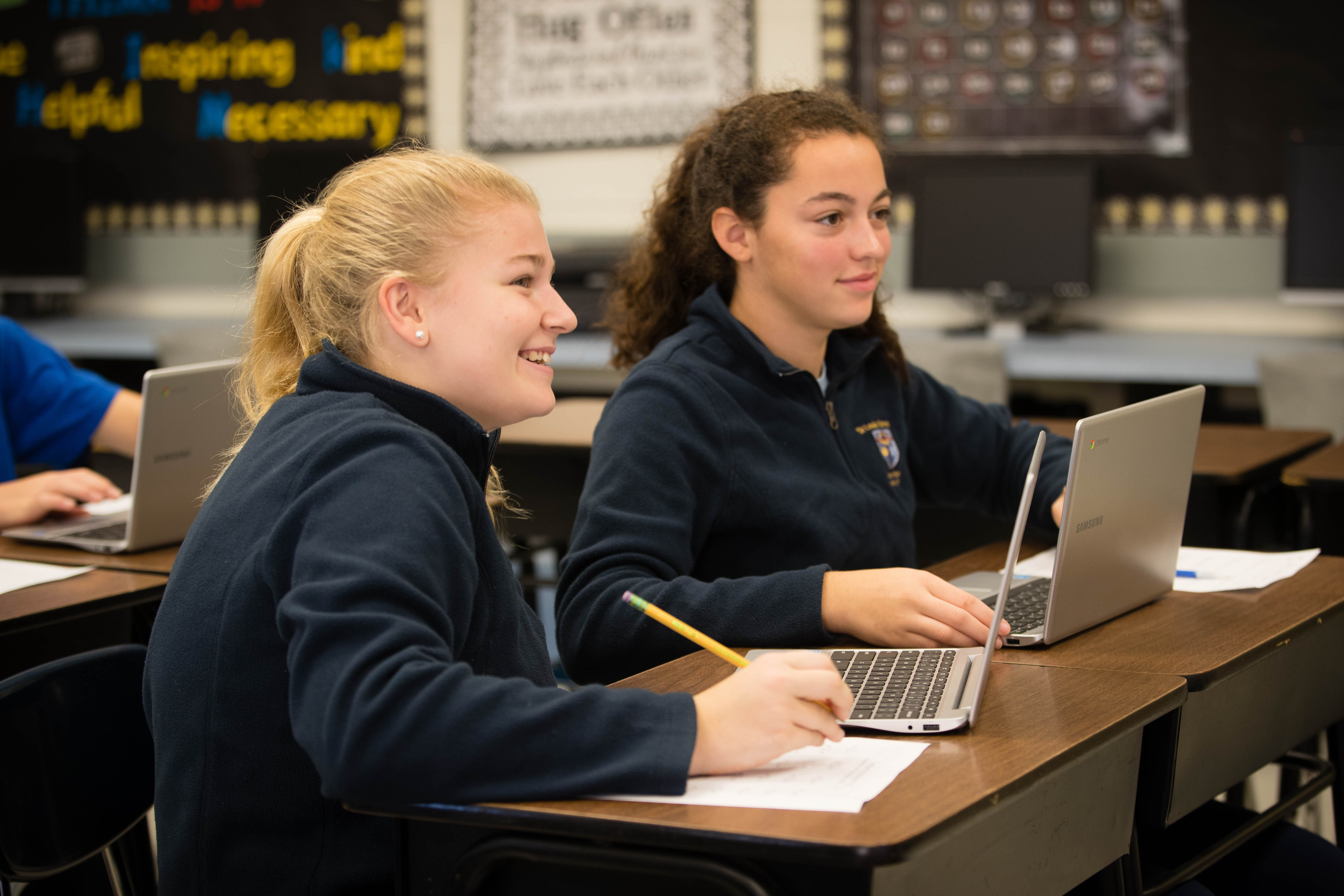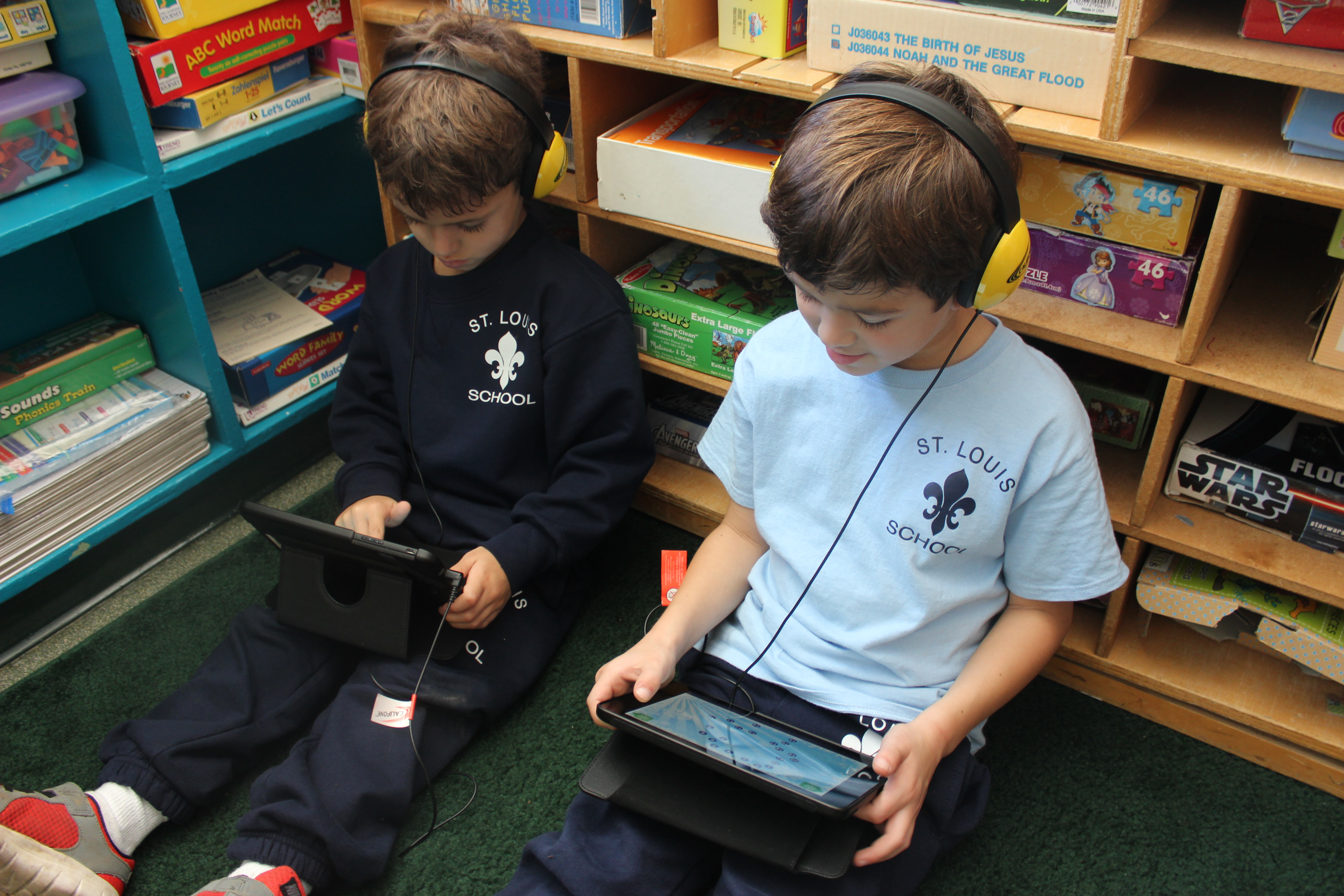 St. Louis Catholic School understands that technology is an integral part of school life and the educational process. Improvements to the school's information technology infrastructure are ongoing in order to support the expanding role of technology in the educational curriculum and the day-to-day operations of the school. We have a continued commitment to the integration of technology into all aspects of the school and to maintaining a quality 21st century learning environment. Our school's technology support company, CTSS, Inc., is available on-sight and through mobile networking assistance, making sure that our server and workstations are secure and functioning at quality speed.
Here are a few highlights of technological advancements at the school:
All classrooms are outfitted with interactive white board systems or wall panels, printers and document cameras. Teachers have been equipped with new touchscreen all-in-one computer stations in the summer of 2017.
WiFi is available throughout the school campus.
Technology in the library and classrooms has been enhanced through implementation of Google Apps for Education accounts (for students in grades 4-8 and all teachers), Discovery Education Streaming, IXL Math and Language, Kurzweil Literacy software, BrainPop Educational Software, and Discovery Education Science Tech Books (for grades 6-8).
The new media center provides a networked card catalog system, an e-reader center, the most current touchscreen workstations, and mobile work areas integral to project based learning.
A state-of-the-art computer lab is located in our school media center. Touchscreen Dell computers, iMacs and printing capabilities are available to students and teachers. Computer classes are

attended weekly by all students, where they are introduced to coding, software applications, online search tools, and instruction in virtual safety a

nd se
curity. Our computer teacher teams regularly with classroom teachers to integrate students' computer skills with interesting core curriculum projects.

Mobile Chromebook carts and tablet carts are available for classroom instruction in both the middle school and the elementary school.
Powerschool serves as a primary tool for communication for classroom teachers as well as the administration.
All Elementary classrooms are equipped with computer work stations and tablets.