Curriculum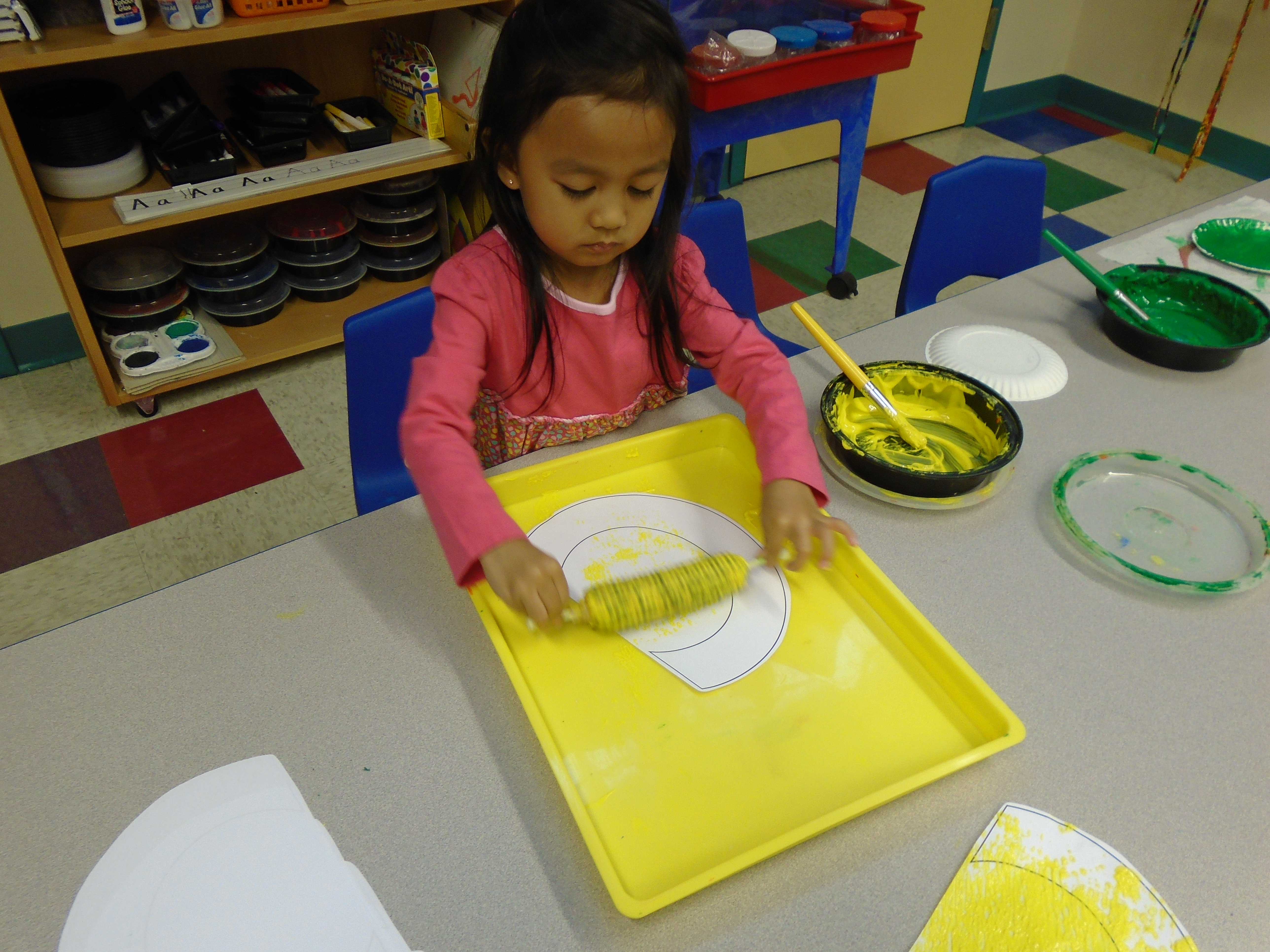 St. Louis Preschool is a Christ-centered program that follows the diocesan standards and the state curriculum standards for three-year-old's and four-year-old's: Virginia Foundation Blocks for Early Learning. Teachers provide a daily schedule based upon a planned theme, which includes both child-guided and teacher-guided experiences that are vital to children's development and learning. Play is encouraged in each classroom, as all forms of play promote key cognitive, social and emotional abilities that enable children to live and learn successfully. An early literacy and early mathematics program is used with each class. Music, Library, Computer and P.E. Movement classes are weekly specials for both 3-year-old's and 4-year-old's, and Art class is offered once a month. An optional lunch bunch hour program is available for all students (for an additional fee from October through May.
Our curriculum incorporates the liturgical calendar, and monthly themes include Catholic religious education appropriate for preschoolers. All classes attend weekly Catechesis of the Good Shepherd classes and monthly "Visits to God's House" in St. Louis Church. The morning Pre-K class attends First Friday Mass each month with the school.
Parent-Teacher conferences are held in January, and our teachers and director are available to speak with parents regarding their child throughout the school year.
HEALTH & SAFETY
The Commonwealth of Virginia and the Fairfax County Health Department require that health forms with current immunizations be submitted at the start of each school year. All preschoolers must be "potty-trained" before entering our program.