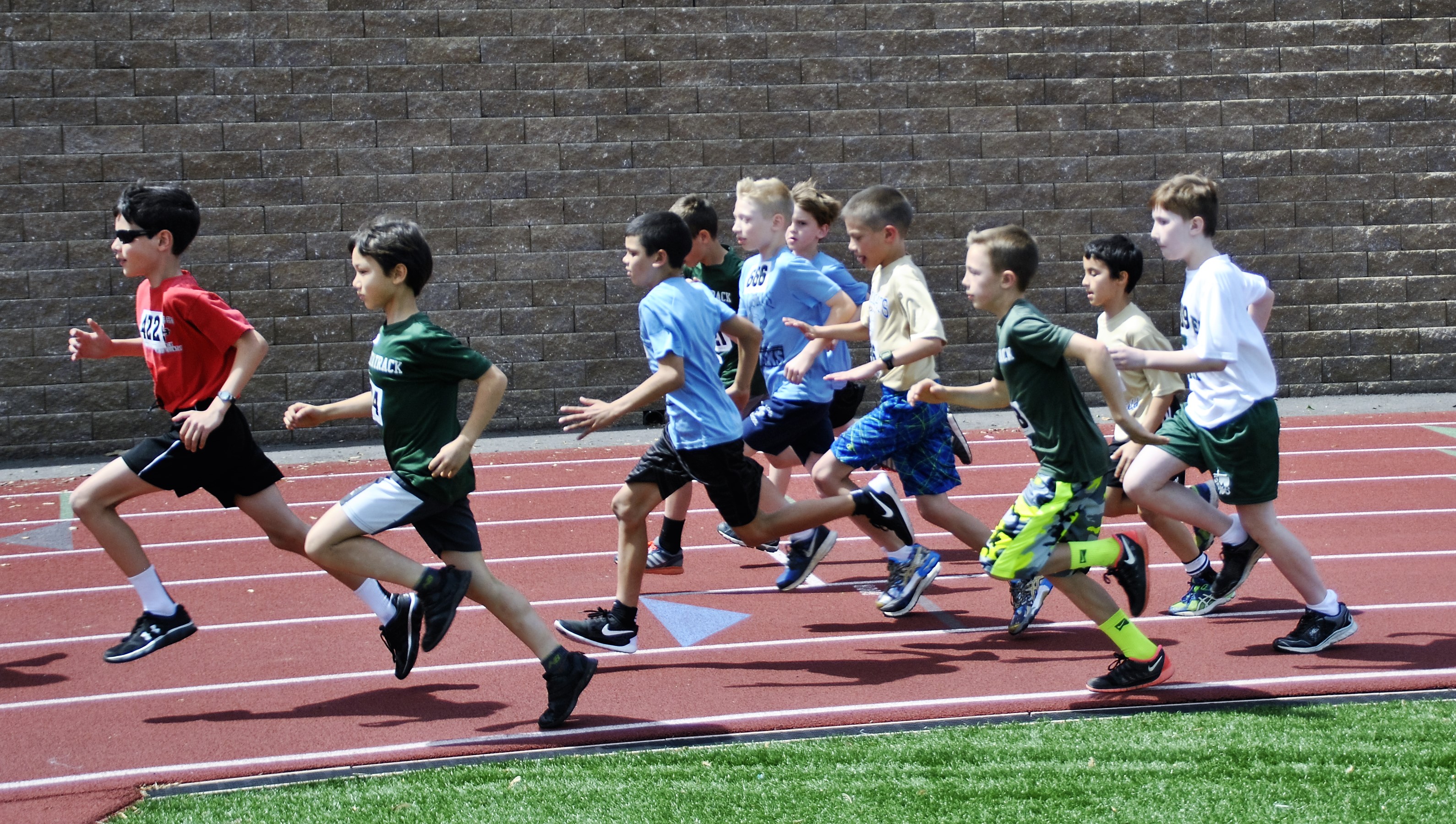 St. Louis Catholic School participates in sports through the Northern Virginia Junior Catholic Youth Organization (NVJCYO). The mission of the NVJCYO, through its member parishes, is to organize sports programs for parish youth throughout the Catholic Diocese of Arlington, to reinforce Catholic values taught in parish schools and religious education programs. The programs administered by NVJCYO are meant not only to encourage healthy physical activity but also to play a significant role in the development of Catholic values in the youth of the Diocese and these activities should foster cooperation, respect, sportsmanship, responsibility, leadership, competitiveness, fairness and courtesy.

TRACK & CROSS COUNTRY
The Track and Cross Country seasons run back-to-back in both the Fall and Spring. Students in Grades 3-8 may join either or both teams and participate in track and field events. NVJCYO Meets are held at the close of each season.
BASKETBALL
Practices for this winter season sport begin in November. Boys and girls in Grades 4-8 may join their respective grade-level teams; 3rd Graders may be eligible to play based upon coach availability. Basketball games are held on weekends at CYO-participating schools within the Diocese.
CHEERLEADING
The St. Louis CYO cheerleading squad is open to boys and girls in Grades 3-8. The squad cheers for the St. Louis CYO basketball teams at select games.