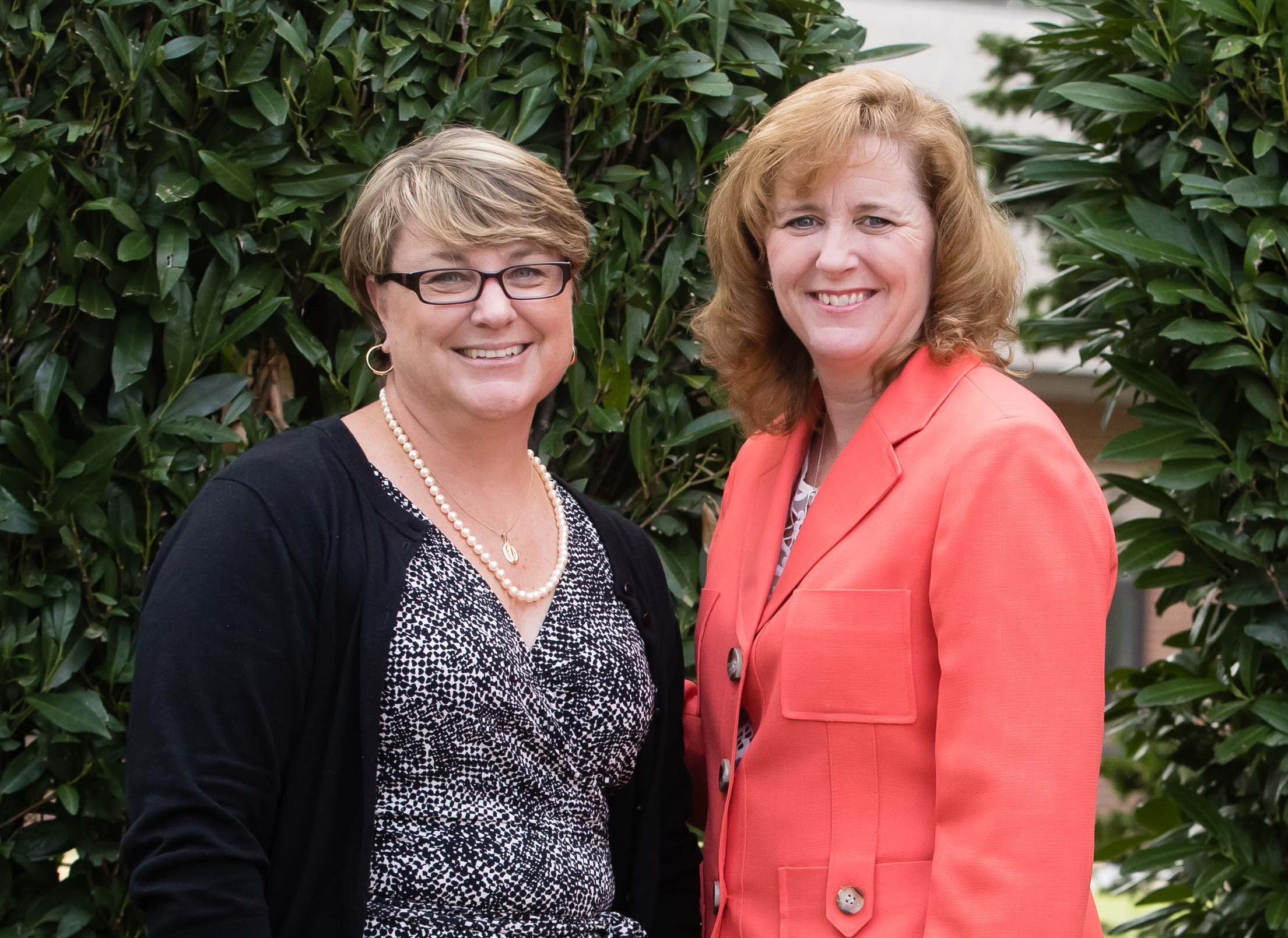 Principal Kathleen McNutt
Mrs. McNutt feels blessed to be serving as principal, leading the school that she considers her home. She has been a parishioner of St. Louis Parish since 1977 and is a proud alumnus of St. Louis School, which she attended from 3rd through 8th grades. She went on to attend and graduate from St. Mary's Academy High School in Alexandria, which was the "sister school" of Bishop Ireton High School. She graduated Magna cum Laude with a Bachelor of Science degree from James Madison University, specializing in Early Childhood Education and Developmental Reading, and she obtained her Master's degree in Educational Administration and Supervision (grades K-12) from Marymount University, with a K-12 supervision license from the state of Virginia. She has been a licensed teacher in Virginia for the past 26 years. Mrs. McNutt has taught in public and private schools in Northern Virginia, and began teaching at St. Louis School in 2009. She was named Early Childhood Licensure Director in 2011 and headed up the St. Louis Preschool Project in 2011-2012, overseeing the business plan, construction process and educational implementation process. Mrs. McNutt was named Assistant Principal of St. Louis School in 2013, and was named Principal in 2014. In addition to teaching, she has worked for The New Teacher Project, screening applicants throughout the country for their inner-city teaching grant program, and she worked many years as a legal research assistant for a government contracts law firm in Washington, D.C. She was named Vice President of the Arlington Diocese Principals' Association in May 2018.
When she is not at school, Mrs. McNutt is happily on the run with her husband, Geoff (a graduate of Queen of Apostles School and Bishop Ireton High School), and their 5 children, who are all proud graduates of St. Louis School. Between high school and college events, there is never a dull moment! She is surrounded by the love and support of a large family, with brothers and sisters who are St. Louis School and Bishop Ireton graduates, and both parents and in-laws who have been amazing examples of Christian service to their Catholic schools and parishes. She has a genuine love for working with children and families, and she sees her vocation as principal as an extension of Christ's work for His Church.
email: kmcnutt@stlouisschool.org
Assistant Principal Anne Dyke
Mrs. Dyke is blessed to be at St. Louis as Assistant Principal. Originally from Bethesda, MD, Mrs. Dyke spent 14 years living in Jacksonville, NC courtesy of the Marine Corps with her husband and four children, (one graduate and one current St. Louis student). Mrs. Dyke is committed to the holistic mission of Catholic schools; she is the product of Catholic education herself. She attended Stone Ridge from 3rd through 12th grades. It was there she became inspired by the charisms of the Sacred Heart religious sisters to lead and serve in a faith-filled community. She attended Georgetown University where she earned her Bachelors degree in History/Political Science in 1993. More recently, she acquired her MS.Ed. in Curriculum and Instruction from Scranton University in 2010 and a Masters degree in Administration and Supervision (grade K-12) through Marymount University in 2015. Mrs. Dyke has been teaching in Catholic schools since 1994. She has taught Social Studies, Religion, and Language Arts in New York, South Carolina and North Carolina. While she has taught students from 4th grade through 10th grade, she has spent the most time with Middle School and is licensed to teach Secondary Social Studies from North Carolina. Mrs. Dyke believes Catholic schools afford our children with the best and fullest opportunity to come to know who they are called to be through Jesus' example of love and service.
When Mrs. Dyke is not busy with graduate school or her teaching responsibilities, she is chasing after her husband Paul and their children. She spends considerable time on the soccer field cheering on each of her children. Her family is a source of pride and joy for her. She feels so fortunate to be able to share in what she does each day with her own children. Mrs. Dyke sees her work in education as a true gift, a vocation, and being able to see the growth and change in her students' lives in this unique way is inspiring. She is grateful for this opportunity to be a part of such a warm and spirited family here at St. Louis!
email: adyke@stlouisschool.org