Principal Kathleen McNutt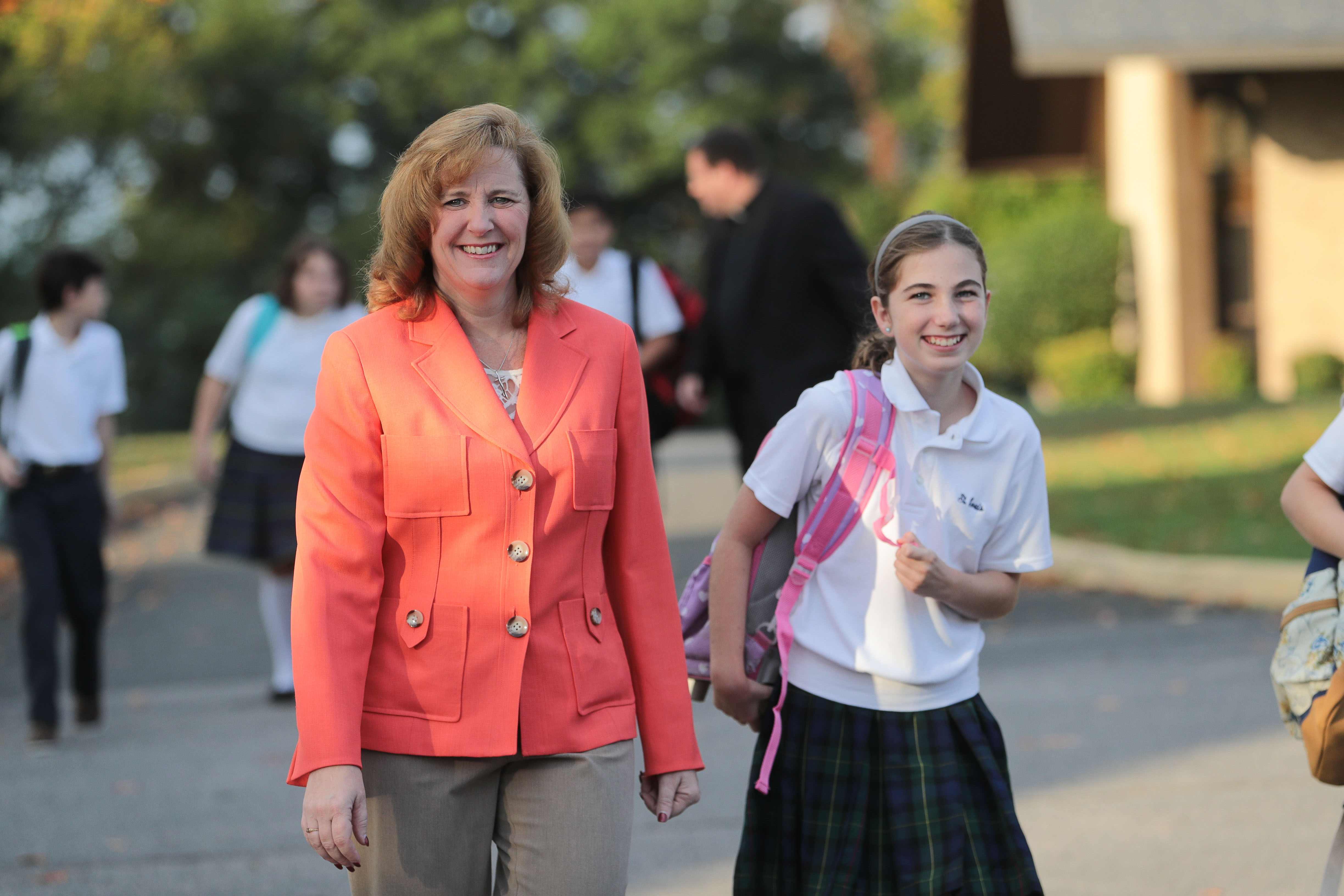 A very warm welcome to all who are visiting the St. Louis Catholic School website! This is a special year for St. Louis School, as we celebrate 60 years of faith-filled, academic excellence in Alexandria, Virginia. I am truly blessed, day in and day out, to have the opportunity to serve the parish and school that I consider home. As an alumnus of St. Louis School, I am intimately connected to its 60-year history and to the many students, families and dedicated staff who came before us. St. Louis has a long, rich tradition and is a perfect example of what Catholic education should be. As a Catholic community, we must strive to live our lives as Christ has shown us. Weekly Masses, daily religion instruction, assemblies, retreats, social justice projects and various other activities help our students and staff grow spiritually each day as we learn how to be the light of Christ to others.
The mission of St. Louis School is "Rooted in Faith, Growing in Christ", and we live that message daily by providing a Christ-centered education addressing the moral, emotional, physical, spiritual and intellectual development of every student in our school. The holistic formation of children has been the very founding principle of Catholic education since its dawn in our country. Elizabeth Ann Seton, John Neumann and so many other great men and women have championed Catholic education, making it a system that strives to meet the spiritual and academic needs of everyone. Catholic schools have always been the standard of quality education, and that quality is what we strive for every day at St. Louis. The faculty and staff, parents, priests, administration and our own Poor Clare sisters continually support the students in our mission through their tireless efforts, prayers, and sacrifices.
I am truly grateful for the sacrifices that our families make as they entrust their children to our care. We take this responsibility very seriously, and we look forward to providing our students with a safe, academically challenging and nurturing environment where they will reach their full potential in Christ. I will be praying for all of those families who are in our care or are visiting us, and I ask that you keep me and my family in your prayers as well.
God bless,
Kathleen McNutt
Principal
email: kmcnutt@stlouisschool.org